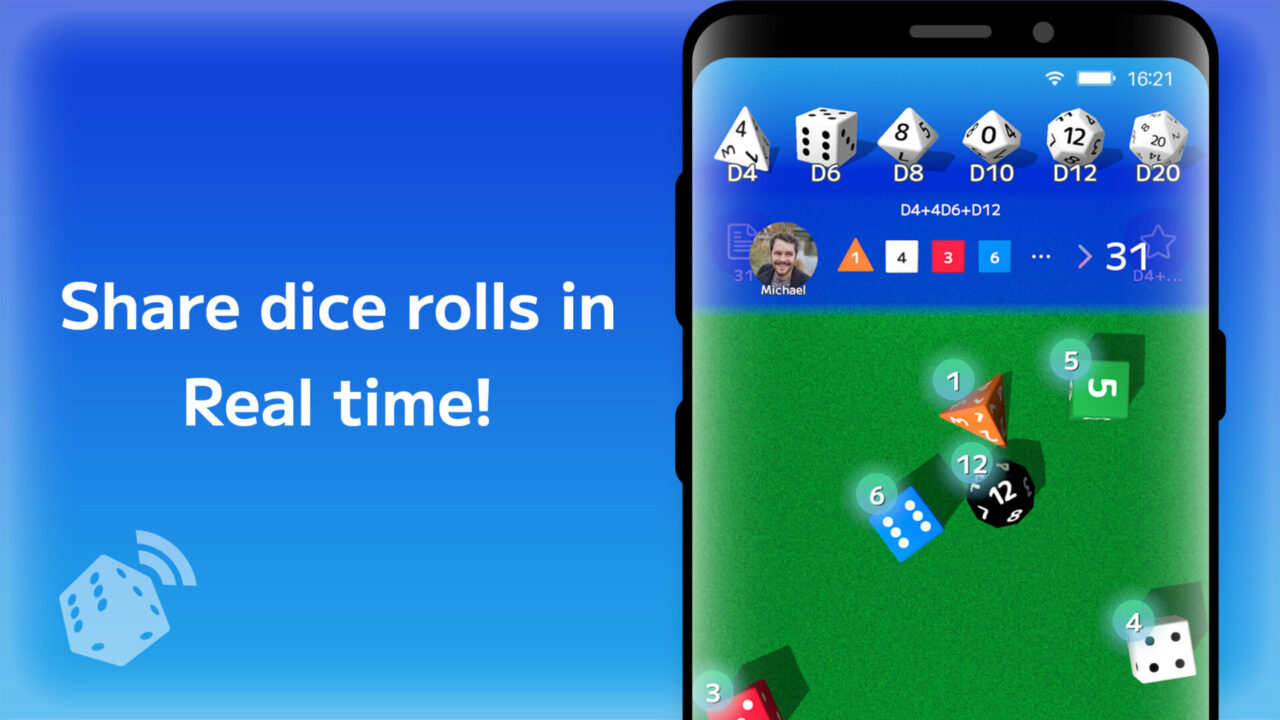 A next-generation dice app with real-time result sharing and AR compatibility!
Enjoy the sensation of rolling actual dice during remote play for TRPGs, board games, and card games.
 
Download Remote Dice 3D


New: AR Mode released!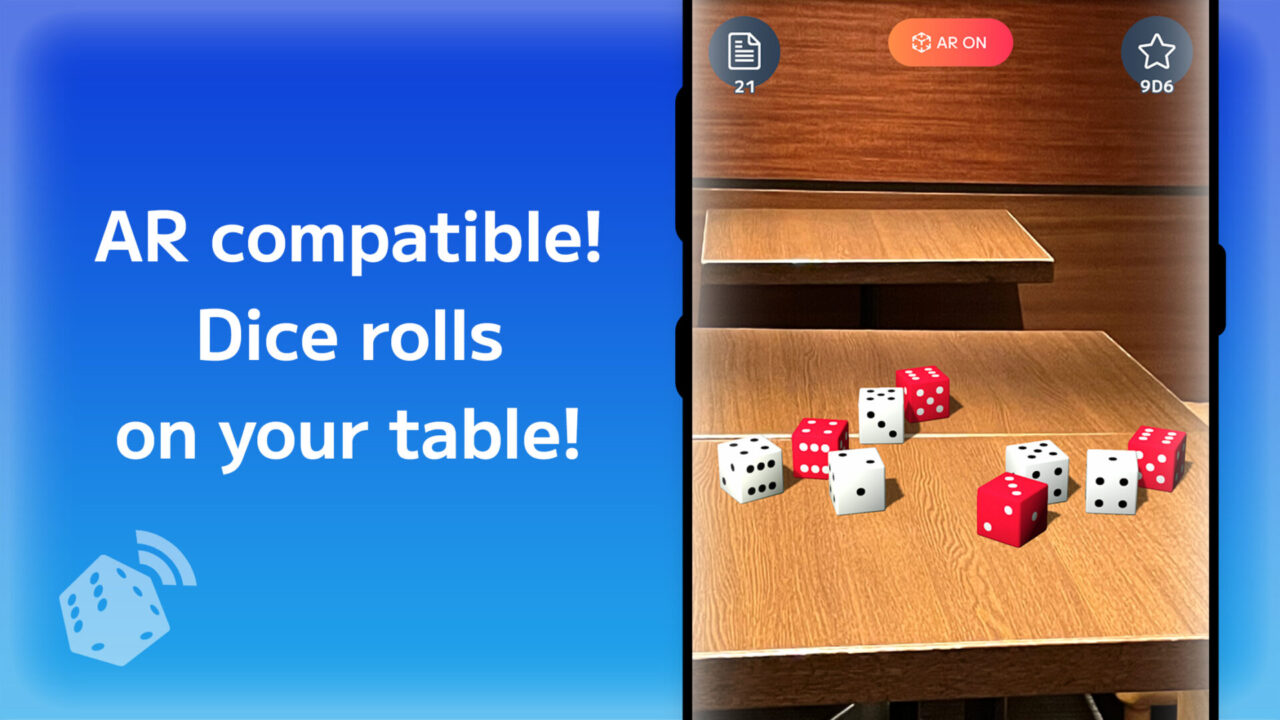 After enabling AR Mode, follow the on-screen instructions to overlay dice on flat surfaces, such as tables, captured by your device's camera, and roll the dice.
Features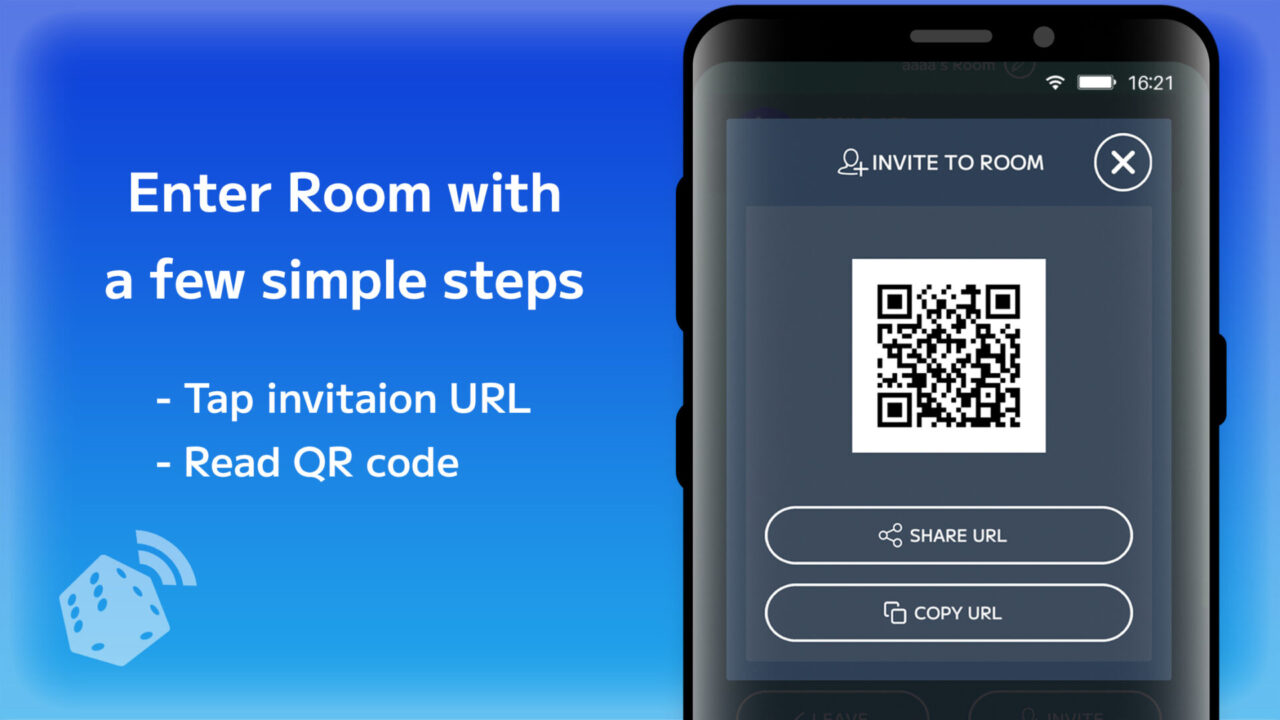 To invite your friends to a room you've created, simply share the invitation URL!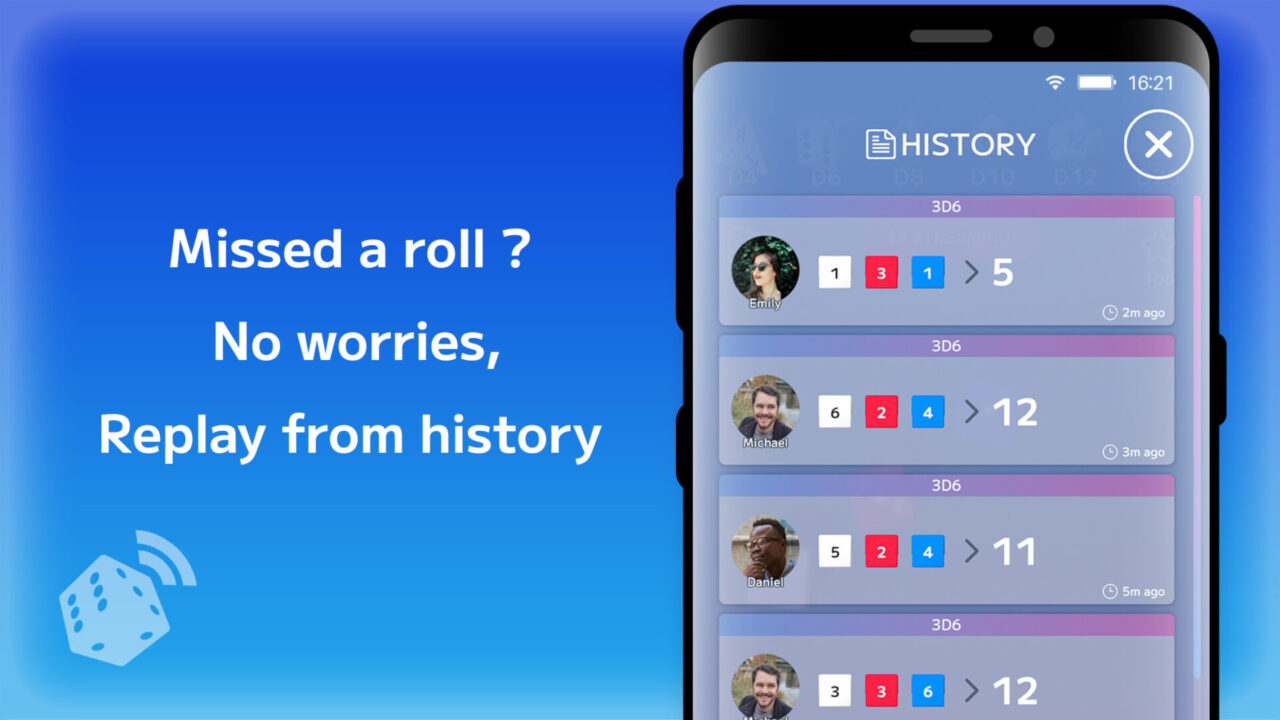 The dice rolls will kept in history, so if you looking away, don't worry. You can also watch a replay of the dice rolls from the history.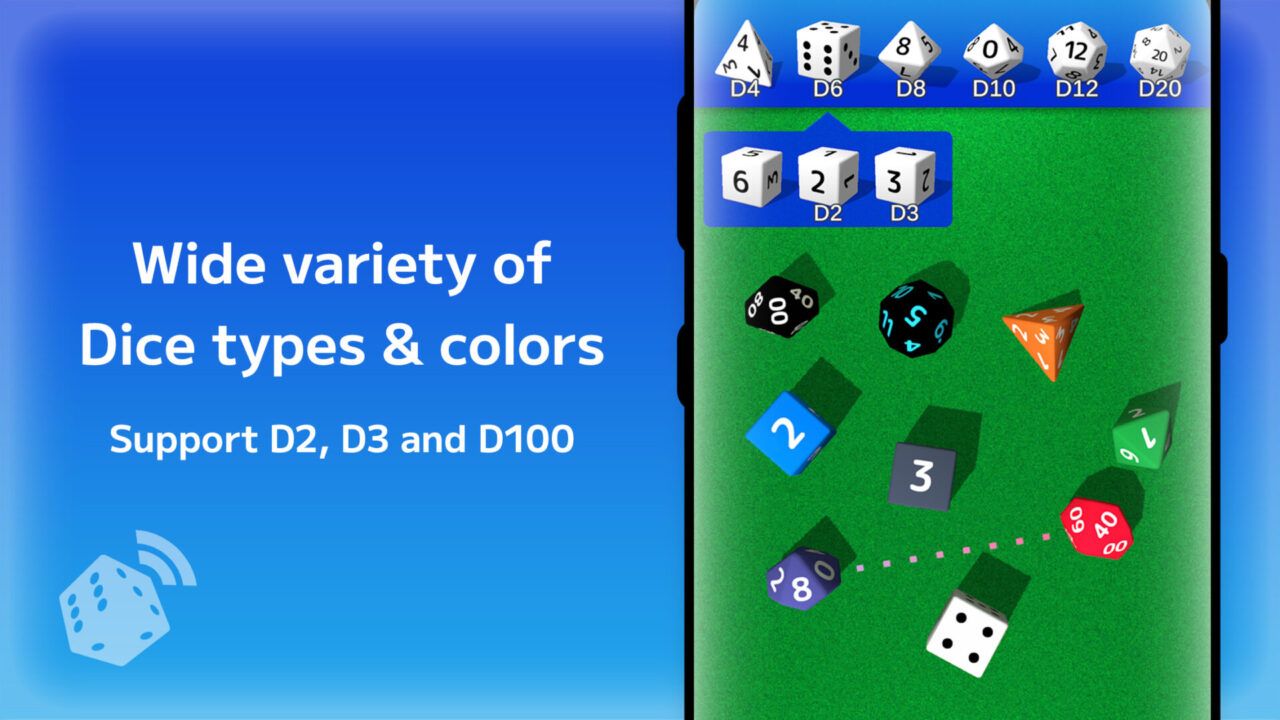 4, 6, 8, 10, 12, 20-sided dice
D100 that can produce numbers from 1 to 100
D2, D3 using a 6-sided dice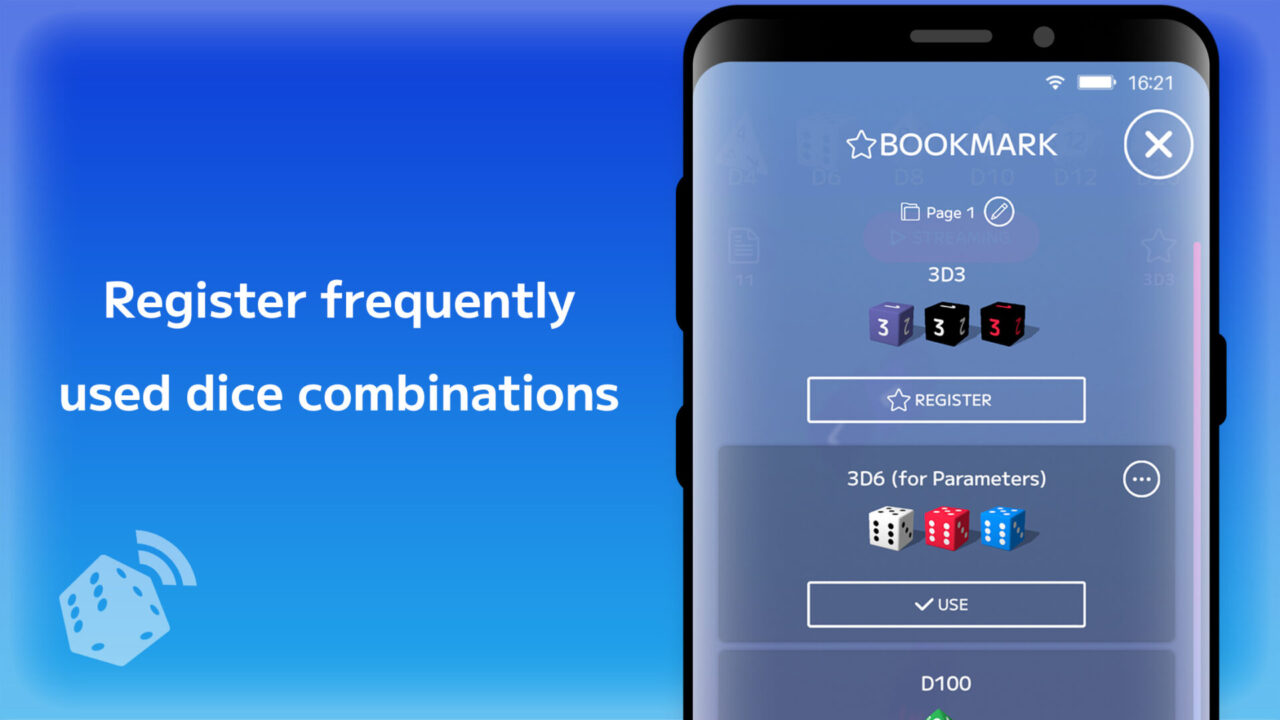 Register frequently used dice combinations. You can also name them, and the results will be displayed on your friend's screen as well.
Download Remote Dice 3D